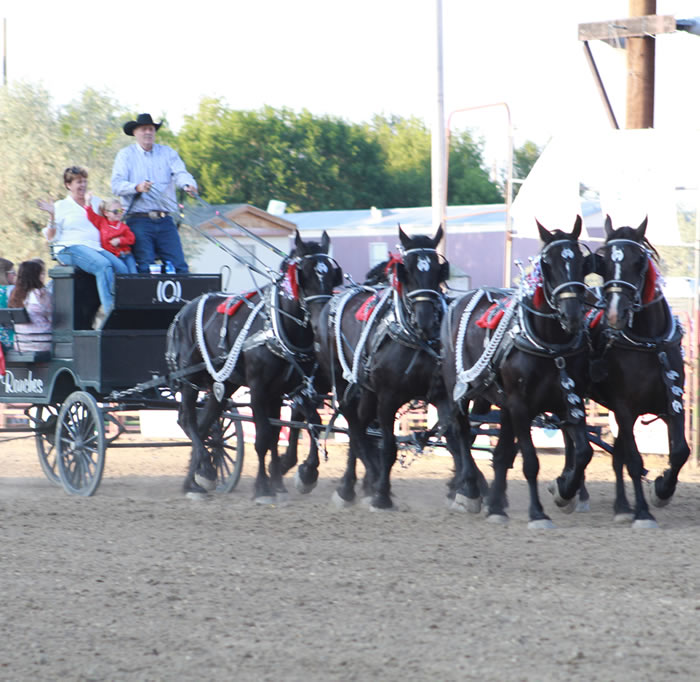 Welcome to the Carbon County Fair Web Site! The theme for our 97th annual Fair is "Grow It, Sew It, Show It!" Our dates this year are July 28, through August 14th. The Carbon County Fair is one of the most highly anticipated events of the summer in Carbon County. Fair Week includes Mud Volleyball, Hell on Wheels Rodeo, Junior Livestock Shows, Team Roping, a Ranch Rodeo, Mutton Bustin', Dummy Roping, Food, Fun, and the week caps off with the Junior Livestock Sale. Saturday is the Demolition Derby, which is always a packed house! Guadagno& Sons Amusements will be here with their amazing rides again August 10-14! We pack as much as we can into one week! The Carbon County Fair is our chance to showcase the youngest members of Carbon County, Wyoming, through their 4-H and FFA Projects. These kids rock! Please note: This is Carbon County, Wyoming, in Rawlins, Wyoming!
Some events we are excited about 2023... We are hoping to book another concertWednesday, August 2nd, 2023 starting at 7:00 p.m. This is produced in cooperation with HF Sinclair, and the Carbon County Visitor's Council. Tickets will be available at Eventbrite.com We are currently in the planning stages of the rodeo which will be Thursday, August 3, 2023. Tickets for that event are also available at Evenbrite.com. The Junior LIvestock Sale Buyer's Luncheon will be at noon on Friday, August 4th, and the Junior LIvestock Sale is slated to start at 1:00 p.m. that day. This is a great way to purchase some quality animals to fill your freezer! The Demolition Derby will happen on Saturday, August 5th at 5:00 p.m. This is always a great afternoon, and fills the grandstands! Ticket sales for the Derby will go on sale July 1, 2023, at Eventbrite.com. Guadagno and Sons Amusements will be pulling into town August 7, and their great carnival will be open August 10-14. This was a great event last year, and we are so happy to have them back!
If you are traveling, and need to overnight your four legged equine friends, please call the Fair Office at 307-328-7811. We'll leave the light on for you! We have a new Horse Barn for the equine travelers that is quite a nice place to overnight your horse! They will thank you for it! If you are pulling a trailer, use the 525 Harshman Street entrance, near the corner of Spruce Street and Harshman. If you need to visit the office, our address, on the West end of the fairgrounds is 529 Rodeo Street. You can also reach us via email at This email address is being protected from spambots. You need JavaScript enabled to view it.. Safe Travels!
Directions: Take Cedar Street exit off I-80 and continue West, turn right on Harshman Street, and you will find the new red Horse Barn at the bottom of the hill. There is kiosk off of the Harshman Street exit that has all of the info about the fairgrounds, and helpful numbers while you are in the Rawlins area. It is $20 per night, per horse. We also have plug ins for your trailer if you need it, for $20 per night.
The Carbon County Fair Grounds are located between East Spruce & Daley Street and between Harshman & Rodeo Street in Rawlins, WY.
FAIR BOOK ADVERTISING INFO FOR 2023
---
Want to become a sponsor? Click for Sponsorship Opportunites.
Download to see our helping hands, volunteers, donors, honor roll and more.
THANK YOU TO ALL WHO WERE INVOLVED FOR 2021!
---