2021 Carbon County Fair Grand Marshalls!
Dale and Anne Wille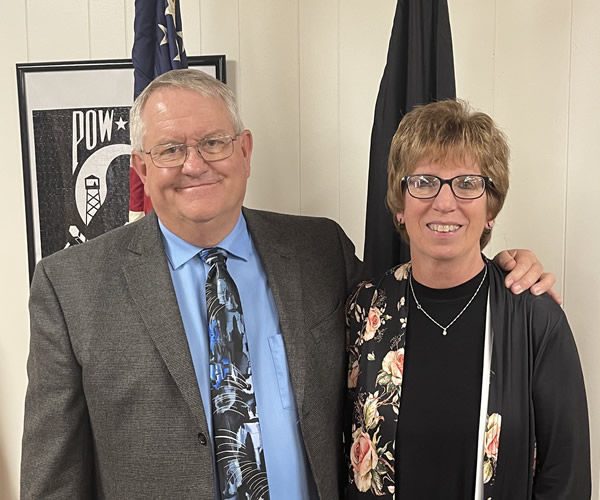 This year's Carbon County Fair parade marshals are Dale and Ann Wille from Baggs. Dale retired last year after 33 years as the VoAg and FFA advisor from Little Snake River School. Ann has taught at LSRV school for 35 years. Before Dale, his father O.R. 'Bud' Wille taught VoAg for 28 years at the same school.
For the last 33 years, Carbon County Fair was a big part of their lives. Dale taking the role as Ag Advisor and helping their three children who were active in 4-H and FFA with their sheep, swine, and beef projects. We can't forget to mention the many farm mechanic entries, agronomy, and unique scrap books the Snake River FFA entered at the County Fair during Dale's tenure. Ann rode herd not only on her kids, but all the FFA students and Mr. Wille at the same time. Dale and Ann volunteered their time for numerous 4-H, FFA, and Fair events over the past 33 years. Dale remembers selling his first market animal, an orphan lamb, at the fair around 1971 which was bought by Lew and Mary Waldron. Carbon County Fair has always been important for Dale and Ann. They never get tired of watching the kids work hard and compete showing their animals. The Willes are proud to have been a part of the Carbon County Fair for so many years and would like to wish all the contestants the "Best of Luck" this year.